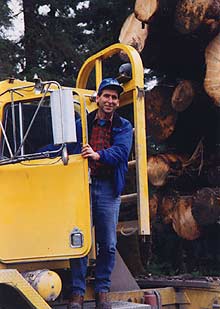 During his service in the Legislature
, Senator Leman has advocated a straightforward, common sense legislative agenda that is
pro-development
,
pro-family
, and
taxpayer-friendly
:
Pro-Development
: As a civil/environmental engineer and a commercial fisherman, Loren understands that the key to creating and keeping jobs for Alaskans is to manage and develop Alaska's resources responsibly. Loren has sponsored several bills to create a more business-friendly environment and encourage new economic investment in Alaska. In particular, Loren has won passage of legislation to help businesses comply with environmental laws and to ensure that these laws are based on sound science, not on the political agendas of groups from outside Alaska.
Pro-family
: Each year state and local governments in Alaska spend hundreds of millions of dollars attempting to deal with the problems caused by family breakdown and a general decline in society's values: domestic violence, neglected children, drug and alcohol abuse, teen pregnancy and sexually transmitted diseases. Loren understands that promoting strong families and renewing an individual sense of responsibility are key to reversing this erosion of our social fabric. With this in mind, Loren has introduced legislation to defend the rights of parents to be involved in the lives of their children, and he has
opposed attempts by non-elected judges to redefine the institutions of marriage and the family. Additionally, he has worked to improve the delivery of education to Alaska's children.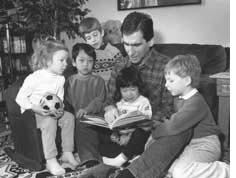 Taxpayer-friendly:
Loren is opposed to proposals by the Knowles-Ulmer Administration to reinstate a personal income tax and to increase state spending by $300 million. As a member of the Senate Finance Committee, Loren has supported efforts to reduce the size of state government. He voted for budgets that reduced state general fund spending by more than $250 million over five years. Loren believes that additional reductions in spending must be made as part of the solution to Alaska's fiscal challenge.
Loren has never voted to take your Permanent Fund for government spending
. In fact, he supported special deposits to the Alaska Permanent Fund of more than $3 billion, placing the money off-limits to the Legislature.
For more information on bills introduced by Senator Leman, please visit his
legislative home page